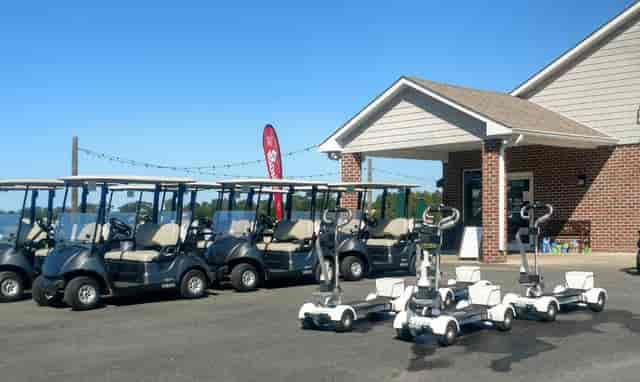 GolfBoards
Surf the Earth with Golf's Newest Accessory
Ready to try something new? Something that gives you a new golf experience that maintains the spirit and traditions of the game? Instead of walking the course, or driving a cart, the GolfBoard is an easy to ride fully electric vehicle that adds a whole new level of fun. #golfboard #speedgolf

How to reserve a GolfBoard? Just tell us upon reserving your tee time that you would like to use our GolfBoards and we will reserve them for you. We have a limited number of GolfBoards available. Come out and try it today!
Only at Eagle Creek
Eagle Creek Golf Club and Grill is the only Golf Course from the Outer Banks to Hampton Roads that has GolfBoards. The GolfBoard is becoming increasingly popular, mostly because it can dramatically increase the pace of play. Imagine playing 2 rounds of golf in under 5 hours.

GolfBoards provide players with the independence and freedom that walking does, but with more speed and definitely more excitement. Many think the experience feels like snowboarding or surfing, which appeals to the action sports crowd looking for fun, adventure, and excitement.

There are two speeds on the golf board, low speed (5mph) and high speed (10 mph). First-time users can get used to operating the board and practice making turns with security and confidence. Once riding is perfected riders can select high speed, and be on their way.