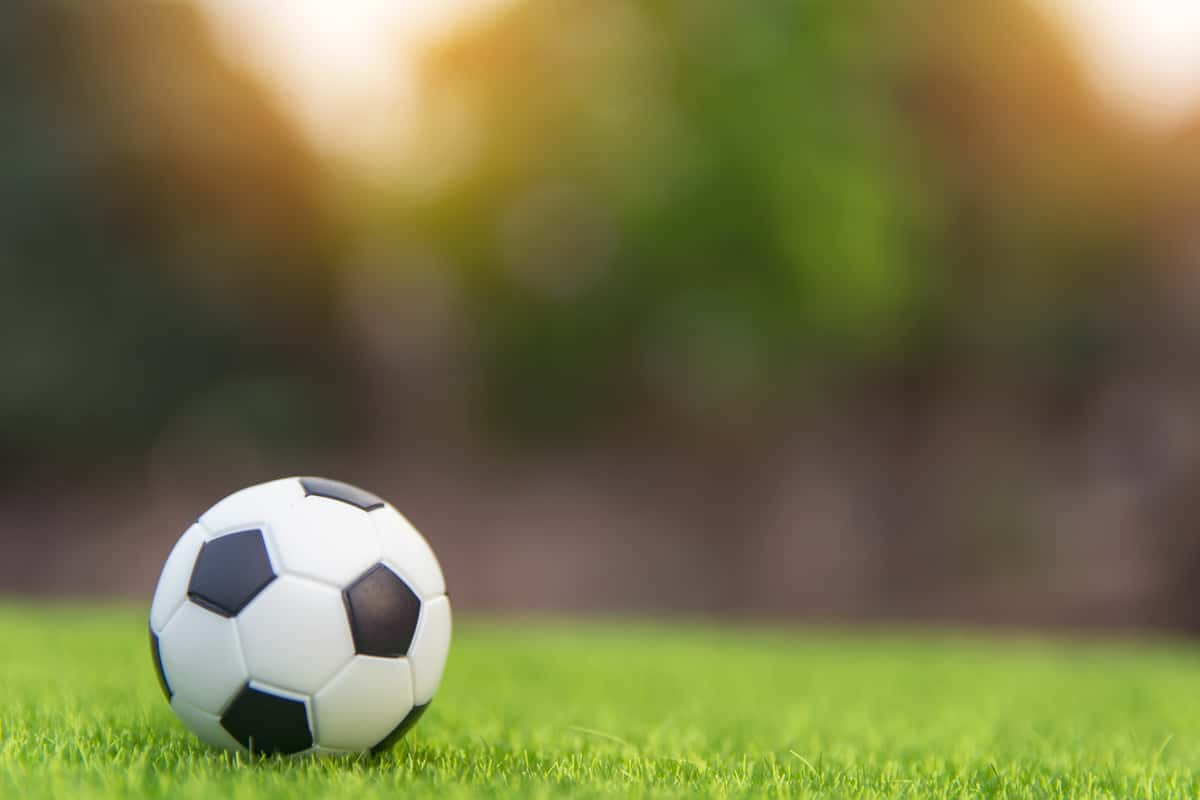 FootGolf
Become a VIP
Be the first to receive updates on exclusive events, secret menus, special offers/discounts, loyalty rewards & more!
FootGolf Rates
FootGolf Rates
Eagle Creek Golf Club and Grill is a member of the AFGL – American FootGolf League and an official FootGolf Course!

FootGolf is a new sport, that's fun for everyone! Great for soccer teams to learn some new skills or a fun way to get the kids outside!
FootGolf FAQ
FootGolf is a precision sport. As a fusion of the sports of soccer and golf, the rules are more closely associated with golf, but players use a regulation # 5 soccer ball to kick down the fairway, onto the green and putt into the hole in as few shots as possible.
Where can I play FootGolf?
FootGolf must be played at a footgolf course facility that has retrofitted the greens with 21-inch diameter cups such as Eagle Creek Golf Club. It is essential to have the golf element in order to preserve the quality of the course. Bunkers, hazards, and golf course peculiarities help to enhance the game and challenge your skills.
How do I reserve a time and date?
What do I wear to play FootGolf?
As the game is played on a golf course, the basic uniform of FootGolf is golf apparel, with indoor or turf soccer shoes.
What equipment do I need to play FootGolf?
You must use a regulation # 5 soccer ball. No exceptions, similar to FIFA Approved.
We see all ages play foot golf. It's a great outdoor activity for kids and families, and it's a fun alternative for soccer teams of all ages to challenge themselves.
Are there FootGolf leagues and tournaments?
Can FootGolf be used as a team-building, award parties, social or group activity or fundraising event?
Yes, Absolutely. It's a great way for all kinds of sports teams to use as a teambuilding event. And even company and social groups, family reunions and so on. Need a new idea for fundraisers? Foot golf is the answer. Eagle Creek Golf Club and Grill has banquet facilities to host your team awards or fundraiser and our grill can provide the food. Call us today to reserve your spot!

Team Building | Award Parties | Social Group Activity | Fundraising Event

-Baseball Teams
-Soccer Teams
-Football Teams
-Golf Teams
-Dance Teams
-Gymnastic Teams
-Company / Corporate
-Homeschool Groups
-Youth Groups
-Church Groups
-School Groups
-Charity Events
-and more…

Get in touch today to reserve your spot!
How did FootGolf become a sport?
The beginnings of FootGolf are unsure as they can be referenced to many countries or people at the same time, as early as 2001. The first nine-hole FootGolf tournament on a golf course, and played as the sport is known today, was organized in the Netherlands in 2008 by Michael Jansen and Bas Korsten, and played by a mix of Dutch and Belgian professional footballers.

Jansen learned of the sport from Dutch footballer Willem Korsten, who recalled playing a similar game during his time with British club Tottenham Hotspur, who would end training sessions by kicking the ball from the pitch back to the changing rooms in as short a time as possible. Later Belgium and Hungary switched from playing in parks to golf courses and the game was introduced to Argentina in 2010.

The American FootGolf League (AFGL) was founded in 2011. The game was internationally publicized, and countries worldwide started collaborating on the development of the game. FootGolf has been recognized or is in the process of being recognized as a sport in many countries.