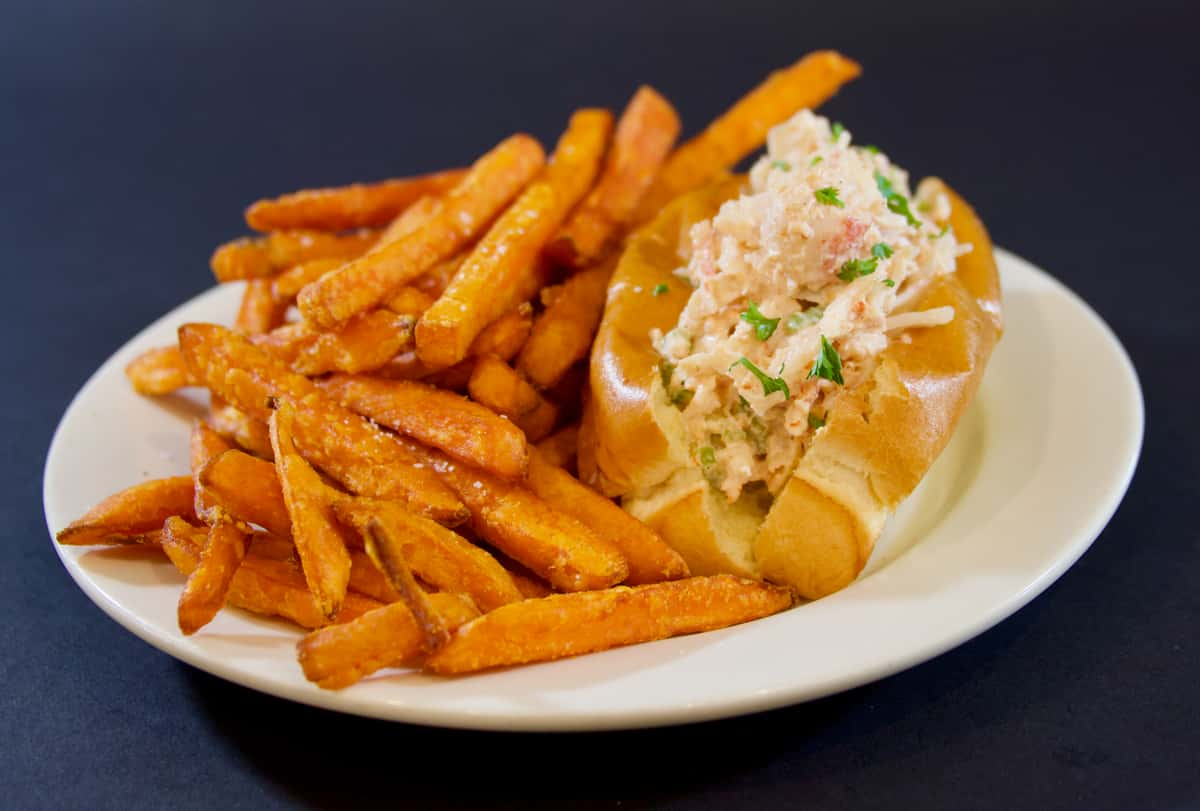 Eagle Creek Bar and Grill
A Casual Dining Restaurant Serving Local Fresh Food
Open for Lunch and Dinner
Covid-19 Updated Hours 
Sunday-Tues
11am-8pm
Wed-Thurs
11am-9pm
Fri-Sat
11am-11pm
Not Your Average Restaurant
Our Bar and Grill is not your average Moyock restaurant. In fact, if you are close by or traveling to or from Virginia Beach or the Outer Banks, the Eagle Creek Bar and Grill is one stop you don't want to miss. Our Executive Chef, Aaron Allen made his career in fine dining a lifelong pursuit.

His focus at Eagle Creek is to provide locally sourced, fresh, and simple southern coastal fare, with a twist, aka Southern Fusion. He believes fine dining doesn't have to be expensive, and sometimes, when it comes to cooking, less is better!

The Eagle Creek Bar and Grill is not only a great place to eat, but we always have something going on. We have live entertainment, sports nights, keno, specials, contests and community events. Here is our full menu below:
Having lunch at Eagle Creek Bar and Grill is a great way to unwind after 18 holes or a great start to your afternoon round. Our lunch menu features a wonderful selection of sandwiches, burgers, wraps, and salads.
Our dinner selection is a great way to top off a day of golf or Footgolf, or to just enjoy an evening out. Our dinner menu features a fine selection of mouthwatering appetizers, salads, steaks, seafood and more.
There are days when we like to offer something extra special. We create gorgeous meals for things like date nights, holidays and special occasions. To find out more about special meals, follow us on Facebook.
Our full liquor bar offers everything a local bar should have including domestic and imported beers, wine and a full complement of cocktails. After your next hole in one – drinks are on you! In addition, we have weekend entertainment (you can find out about that on our Facebook page)